The Celestial Garden ~ Beaming Smile (the sun),

Day Melts Into Night (the sun kissing the moon),

& Old Blowhard (the wind).

These can be placed on stakes in your garden or houseplants, or hung on hooks. Available in Copper Terracotta*, Dark Stoneware, & Natural finishes (all shown).

Approximately 4 1/2" x 4" x 2"

                                     $64 each or $177 for the set.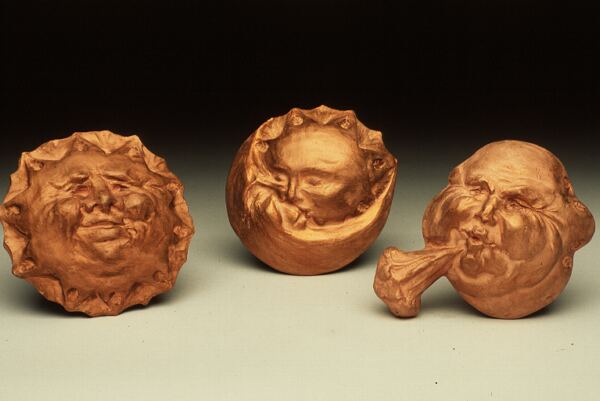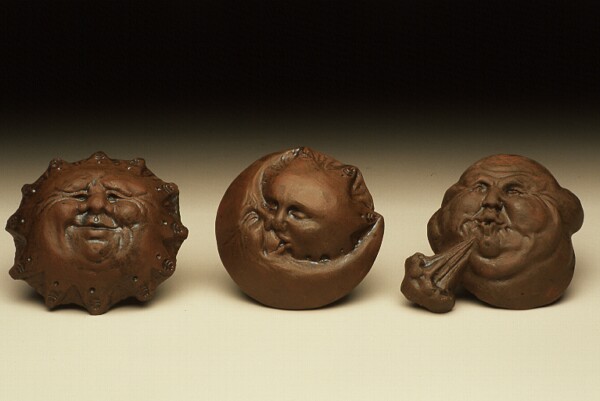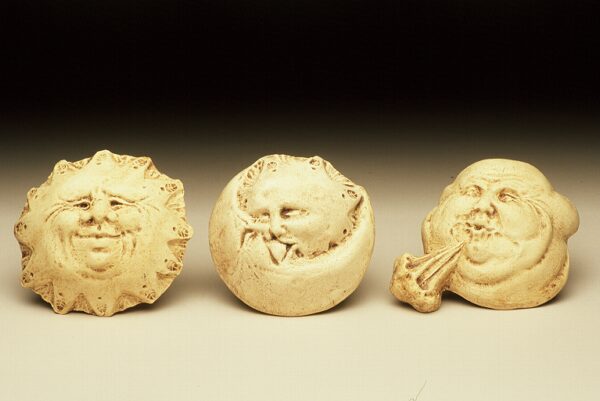 * Copper patina

Terracotta clay

Dark Stoneware clay

with Manganese Dioxide Stain

Natural ~ Light Stoneware clay with Manganese Dioxide Stain

* A note about Copper/Terracotta ~ If you are fascinated by change, this choice is for you. Over time, the copper paint will oxidize a pretty blue/green. If these pieces are displayed outdoors, the terraotta clay will pick up a nicely mottled white patina.

Click on individual photos to enlarge. Click the Back-button of your browser to return.