Mother & Daughter

Bas Relief

Mother & Daughter limited edition bas relief ~ Available in Natural, Ocher Wax patina (shown), Green & Copper, & Oxidized Copper painted patinas. Signed, inscribed, and numbered. No more than 25 will be made.

Approximately 15" x 13" x 2"                           $516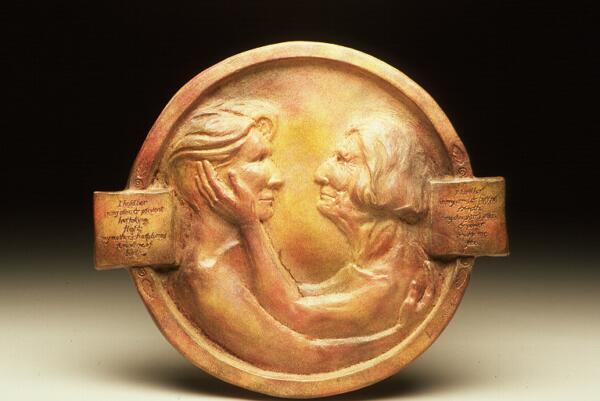 Inscription ~

I hold her in my arms

& prevent her taking flight;

My mother's sharp bones

remind me of birds'.

I hold her in my arms

& borrow strength;

My daughter's grace

& power

make me free.

copyright 1997

Lisa Bernardi Wolf

Click on individual photos to enlarge. Click the Back-button of your browser to return.