Woodsprite Masks ~ Five faces shown, but available in over a dozen faces. Available in Natural, Light Green, Green & Copper, Green Man (shown),  Multicolored (shown), Red & Copper, Black & Copper (shown), & Blue & Copper painted patinas, Copper Terracotta* (shown), & Dark Stoneware (shown).

Approximately 6" x 7" x 3"                             $156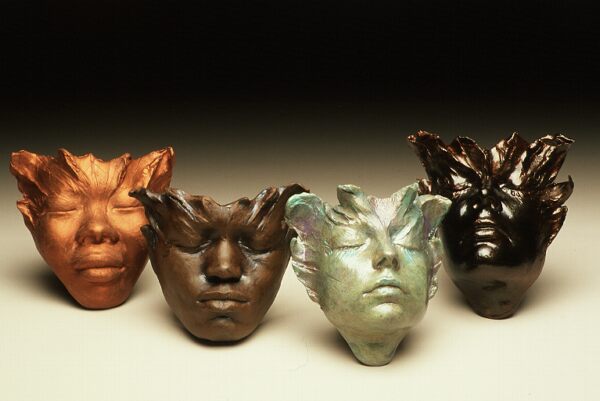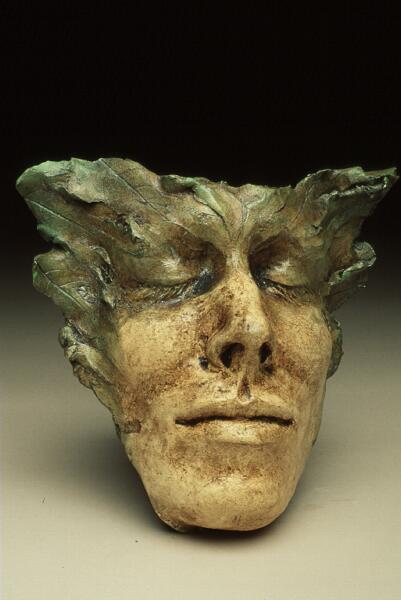 *Samantha ~ Copper Terracotta Patina

Fred ~ Dark Stoneware

Ian ~ Multicolored Painted Patina

Armelle ~ Black & Copper Painted Patina

Joel ~ Green Man

Painted Patina

* A note about Copper/Terracotta ~ If you are fascinated by change, this choice is for you. Over time, the copper paint will oxidize a pretty blue/green. If these pieces are displayed outdoors, the terraotta clay will pick up a nicely mottled white patina.

Click on individual photos to enlarge. Click the Back-button of your browser to return.