Functionalpottery &

figurativesculpture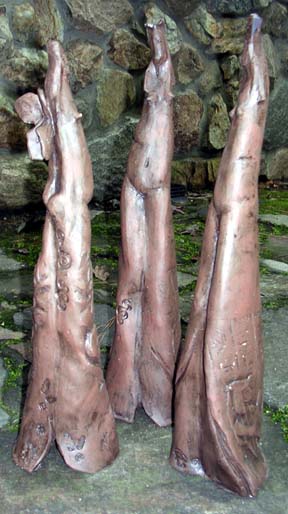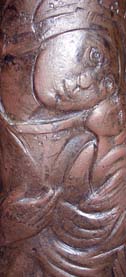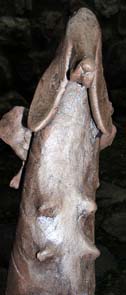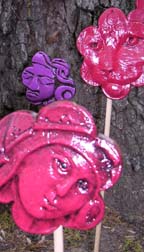 Floral Amphora Series

In ancient Greece, amphorae were tall, two-handled jars used for storing wine or oil, narrow at the neck & base.

This series of nine stoneware amphorae are shaped like surrealistic flowers & illuminated with oil paintings of faces & torsos. Each amphora may be removed from its sculpted plaster base.

Goddess & Guardian Series

Goddesses, guardians, queens, madonnas, angels, & fairies in dark stoneware clay are graced with symbols from many cultures affirming life, love, & balance. Cats wear crowns. Dogs are well endowed. Women with wings stand & sway gracefully, icons & Isis embossed upon their skirts. And under those skirts ~ a little secret hiding place.

Flower Sticks

Pretty flowers perch on sticks to decorate your garden or flower pots. They come off their sticks, as well, to be hung upon a wall or tree.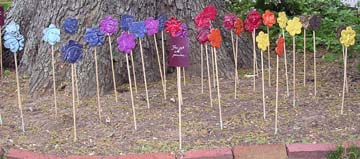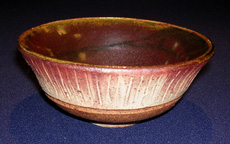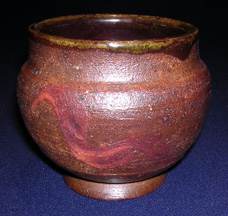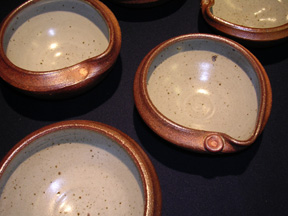 Penland Series, Functional Pottery

As stoneware clay has been Lisa's favored medium for over 25 years, she explored its applications in functional pottery during a Summer session at Penland School of Crafts in 2006. "I learned so much, so fast. I was in a constant state of exhilaration & exhaustion."  Her study there was a result of winning a Regional Artist Project Grant from United Arts Council of Raleigh.

Penland School of Crafts is a world-renowned center for craft education located in the Blue Ridge Mountains of Western North Carolina.